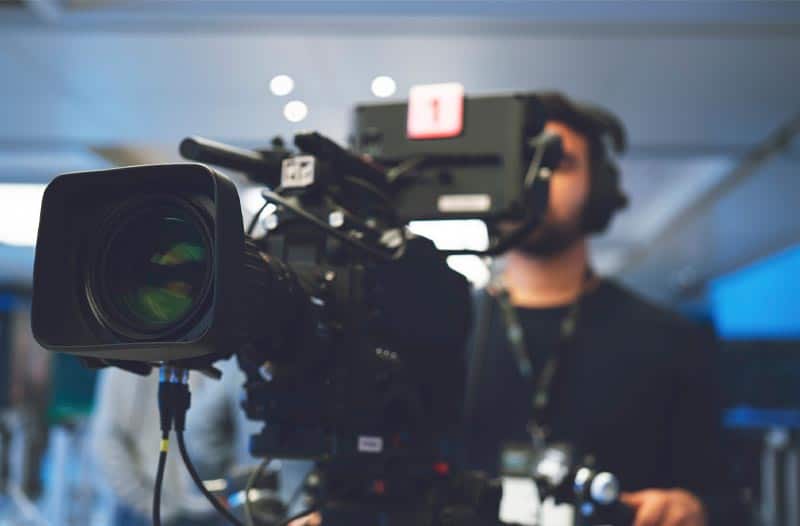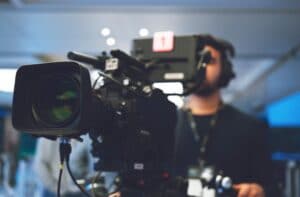 When it comes to business, the only thing that ultimately matters is whether or not you can close deals and customers. You can have the best marketing program, but if your sales team can't sell your products, none of it matters.
And while the marketing world is constantly touting the benefits of video for your online presence, many companies have yet to embrace the power of video for sales. Well, if you believe that video is such an important investment for marketing, why wouldn't that carry over to your sales team as well?
Why Video is Such a Powerful Tool for Sales
Watching videos has just become part of our buying process online. In fact, a Forbes Insights report found that 60% of business respondents are likely to watch a video on a webpage before reading any text at all. But video is also REALLY effective in driving business. HubSpot found that 81% of people have been convinced to buy a product or service and 69% of people have been convinced to buy a piece of software or application by watching a video.
They also discovered 76% of companies that are already using video as part of their sales process say it helped them increase sales. Video is about so much more than pretty moving pictures, it's an essential way to establish trust, show expertise, and capture your the attention of your prospects to rise above the pack.
Sometimes, we get overwhelmed by the thought of creating a video, but not every video has to be an Emmy-winning theatrical production. Here are 6 simple, but effective, ways you can start creating videos that will help you close more business deals.
1. Introduction Video or Video Voicemail
If you are looking for a way to connect with cold leads or prospects, consider recording an introduction email. This is a short, pre-recorded video introducing yourself and why you might be able to help the person or company that you are emailing. In fact, HighQ found that simply including the word "video" in email subject lines can increase open rates by up to 19%.
Video voicemails work the best when they are personalized and tailored to the specific company. Give specific examples of how your product or service can help solve real problems, but be brief. Your goal at the beginning is not to tell your whole story, but to start building a relationship and help your contact start questioning the status quo.
Don't think you have time to record custom videos? Make a generic version — "Hi, I'm Bill. I wanted to talk to you about ______." If the text of your email mirrors the video with all the appropriate personalizations, they won't notice that you didn't actually say their name!
These videos don't need a giant production budget and can probably be recorded easily with your computer's webcam and a piece of software like Wistia's Soapbox. We've got some tips on how to make them look and sound good, but we'll get to that in a bit.
2. Video Conference Calls
Once you get on the radar with a lead, don't stop using video. Leveraging video conference calling systems like Zoom, Google Hangouts, Join.Me, or GoToMeeting can help you take your initial introductions to the next level.
People have a hard time buying products and services from companies (and people) they don't trust. These platforms help you garner trust much more quickly with your prospects. Not only will they have the connection of seeing your face, but they'll also have a chance to read body language and get a better sense of who you are as a person.
You don't have to spend a fortune to utilize this technology. Here's a list of the best free and paid video conferencing tools.
Google Hangouts (Free)
Join.Me (Free + Premium)
Zoom (Free + Premium)
GoToMeeting (Premium)
WebEx
Skype (Free + Premium)
Lifesize (Premium)
HighFive (Premium)
Blue Jeans (Premium)
AnyMeeting (Premium)
As an added bonus, video conferencing helps you get their complete attention. Think about how you normally act when a salesperson gets you on the phone. It's a harder to flip through notes, send texts, etc., when you're being seen on a video call.
3. Share Your Best Success Stories
Storytelling is one area that video shines above all other mediums. So, when it comes to sharing your success stories, why wouldn't you want to have your best ones captured and ready to be deployed in your sales conversations whenever they are relevant?
While there are ways to create simple video case studies and testimonials without a lot of production power, this is one area that I'd suggest spending the time and budget to get it done right. If they are well-produced, these stories can live in multiple places on your website, social channels and more — allowing several areas of your business to benefit from these success stories.
That doesn't mean there isn't a place for simple, DIY-type video stories. If you have a client that is really similar to a prospect, consider having them record a quick two-minute video specifically targeted around barriers and pain points that you've heard in your sales conversations.
4. Answer Frequently Asked Questions (FAQs)
Answering frequently asked questions can be a smart way to generate new online content that can live on for a long time and help save the time of sales and support teams. But often, there is no one better to answer these types of questions than your sales team. Think about who spends day after day answering these questions? Sales!
This is another situation where you might want to spend a little more money and video strategy power to get these videos produced. While a simply recorded video might do the trick for one prospect, if you know these are questions that your team is going to answer time and time again, creating a high-quality video is not going to be a waste of money.
5. Personalized Demo Videos
Demo videos are for more than just software solutions. Create a personalized demo showcasing some work that you've done for a current client. Like a mini, behind-the-scenes case study, this type of video can help you prove that your work is quality and stands out from your competitors.
Don't trust yourself to talk about the nuts and bolts of what your team does? Why not include other members of your team and help your prospect fall in love with your team as a whole!
Again, these videos don't have to be really long, just enough to grab people's attention and get them interested in the next step of your process.
6. Introduce Your Team
If you've got a prospect that is right on the edge of signing a deal with your company, one tactic to try would be to introduce your team. Consider creating a video that showcases all the team members that would be working on their project.
By having your team introduce themselves and talk about what they do every day, you can help establish the connection that will allow someone to finalize the deal with your team.
7. Send a Digital Thank-You Note
Simply saying "thank you" goes a long way to show your appreciation for someone's time. Why send a simple email when you could record a video that would express the sentiment even better. Record a video of you or your team talking about key points, common connections or new ideas that will show that you are committed to success and interested in them as a human and not just another sale. Tips for Getting Started
If you are ready to start diving into the world of video for sales, then there are a few things you should take into consideration before you start creating content.
What video player will you use? Sales videos are one case where simply uploading your video to YouTube might not be your best bet. More sophisticated video players, like Wistia or Vidyard, have the ability to integrate with certain CRMs. This intelligence will help you understand if and when your prospects are watching your videos.
Find your light. While every video doesn't have to win awards for production quality, there are simple things you can do to get better lighting in your DIY videos. Position your computer so you are facing a window with natural light or get a bendable lamp to adjust the lighting to be as flattering as possible.
Consider the sound. Don't record these videos in the middle of your big, loud, open-concept office. Find a quiet conference room or get a headset for your computer. Just make sure it's easy to understand what you are saying!
Choose an interesting thumbnail. Your video thumbnail is like a CTA. Make sure you are choosing a screenshot that compels your audience to click on your video. If you can, get help from your graphics department to make something that truly stands out.
Conclusion
Video can be effective far beyond the marketing department. Look for ways that you can use video to enhance your selling experience. By using video as a way to establish trust, you can break down barriers, share your stories, and communicate more clearly with your potential clients. And hey, with some hard work and a little bit of luck, you just might close some new deals!
Like what you're reading? Let's talk. (804) 873-4826