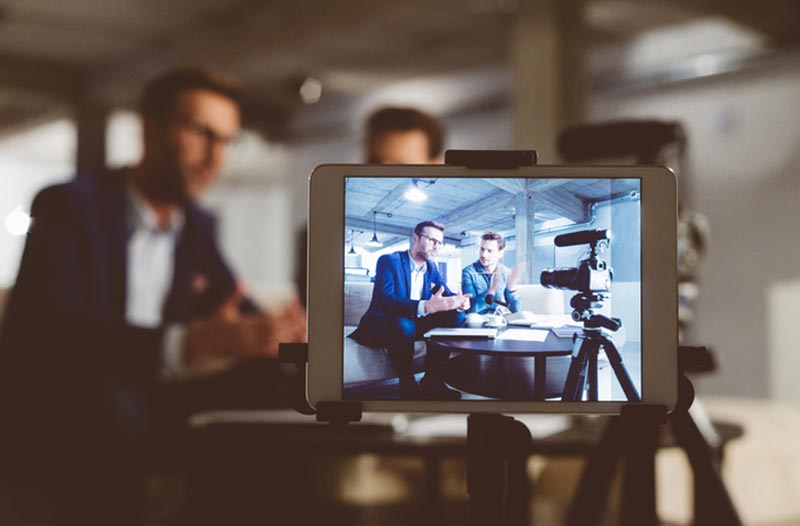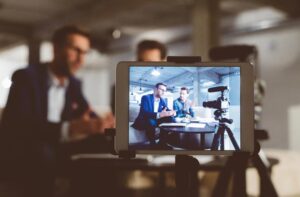 Did you know brand stories shouldn't be about YOU but about your customers? It's true! It might sound crazy or made up, but sharing your customers' stories, in turn, helps to tell your story, too. But customers' stories are more compelling and resonate better with your audience. You could spend all day telling people how great your company is, but when a customer says that, it's more trustworthy and believable.
Finding stories to highlight your brand can be challenging, especially when you factor in your subject matter expert's availability, writer's block, the amount of ongoing content, and your deadlines.
Like so many things, it takes a process and planning to uncover and tell these stories. Here's how we, at Richmond Corporate Video, mine for great content.
1. Schedule Quarterly Editorial Meetings
The goal of an editorial meeting is to include more than the content or marketing team, bring in sales and other departments within your organization. Some of these individuals speak to customers daily and know within seconds where there's an opportunity for a great story. But this meeting isn't about following a process at all, it is about brainstorming and free thinking. Even if the ideas you suggest don't come to fruition, they may spark other great ideas worth exploring.
At Richmond Corporate Video, we usually meet for an hour, and whatever we hash out in that hour is the basis for creating our content calendar, chock full of the stories we identified that we use over the next 90 days.
2. Create a Content Calendar
Before you start just telling stories willy-nilly, you need to establish a plan.
What are your marketing goals for the quarter and the year?
Which personas would help you reach these goals?
What blog topics and stories could help you appeal to these personas?
What's current in your industry that you need to be talking about and who could speak to this subject?
Take all of these ideas and align them with real dates on the calendar. Don't forget to assign each topic to a writer and create deadlines that allow for revisions, copy editing and optimizing for SEO.
3. Audit Your Website
If you've spent years blogging, it's a great practice to frequently audit your website. It not only shows you what needs to be updated, but it also helps you clean out the content that is no longer relevant. We've had great luck increasing Google's ranking of some of our blogs by updating and improving old content.
4. Interview Subject Matter Experts
This is one of my favorite parts of my job. I found that people are often really proud of the topics you discuss with them and are excited to share their perspectives and experiences. The key is to be an active listener and go into the interview with the flexibility to change your plan. Often times, the story I anticipate getting isn't what I actually get — but the result is something even better.
In addition to receiving a great story to compliment your blog topic, you may learn about other unique stories you can use in future content.
Conclusion
Great brand stories can be discovered through a few different processes whether brainstorming ideas with your internal team or speaking directly with your subject matter experts (the people using your product or service). Showcase the people and experiences that inspire you and put together a plan for doing so. With compelling customer stories included in your content, you will soon see increased blog traffic numbers, which will, in turn, increase the bottom line.
Like what you're reading? Let's talk. (804) 873-4826