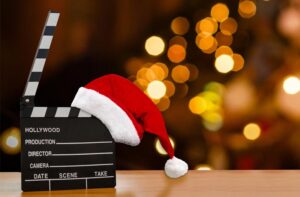 Here's some current stats that are worth your consideration…
It's All About the Message
Holiday-related video campaigns aren't just about metrics (even if they are really impressive) it was about sharing a holiday message with your audience and giving them a gift they could pass along. You want to be creative and think outside the "inbox" to reach them with your message.
Subject: Jingle Bells, Email Smells, Video Saves The Day
Oh boy, that email! You embed your personalized holiday video within the email and come up with a catchy email subject line. This will help crush your open rate, results being 35% higher than the industry average. Not only will your open rate kill it, but the CTR (Click Through Rate) can surge up to being 157% higher than the industry average.
If A Picture Is Worth 1,000 Words, One Good Video Is Worth…
In a matter of days, you can amass over 10,000 views on your holiday video, quickly climbing the list to become one of your most viewed videos. It will exceed your expectations as the days go on. With an average attention span of over 1 minute, you'll really capture your audience's attention.
The Gift That Keeps on Giving
One of the main components of a holiday campaign is to give your audience the gift of personalized video. You'll want to encourage viewers to "regift" the video by sending a personalized version to their colleagues/clients. It was your gift to them, and a great way to spread some holiday cheer. You'll be surprised how many people will want to share this video.
Just think…a personalized holiday video will truly blow their minds. The engagement, interaction, sharing, and feedback you'll collect will reaffirm the power of personalized video!
Like what you're reading? Let's talk. (804) 873-4826